Ubuntu 19.04 Disco Dingo Review
I've mentioned this a lot of times on this blog of mine, but I am a shameless fanboy of Ubuntu. It's been the first distro to show me the wonders of Linux landscape and I hold it close to my heart ever since that fateful night I installed Ubuntu 7.10 Gutsy Gibbon on my then usable computer with Core 2 Duo 5200, 512MB DDR2 RAM and some ATI GPU. It's been my daily driver from then on and apart from some short-lived ventures to the greener pastures of competing distributions, I've been happy with the brownish tint of the wallpaper, classic setup of Gnome 2 and African drums welcoming me at each boot-up. I've stuck with it over the years, getting hyped about "windicators", evangelizing Unity, saving for an Ubuntu TV and buying 2 devices running Ubuntu Touch. That's not counting several servers I've set up over the years, all running some version of Ubuntu. You could say, I was a foss-loving equivalent of an "iSheep". An "uMule", perhaps? That being said, when Mark Shuttleworth announced that Ubuntu is dropping Unity and instead jumping on the Gnome Shell bandwagon, I was devastated. I loved (and still love) Unity, with it's polish, great features (HUD is still the best desktop innovation in the past decade) and overall stability. I really tried liking Ubuntu 17.10, but it was too hard, too rough around the edges and most infuriatingly, slow! It's unforgivable if a machine running an 8-core AMD Ryzen 7 2700X with mid-range AMD GPU chokes and droppes frames like crazy when opening an application menu. This, however, has been (partially) fixed in this newest interim release of my first Linux love – Ubuntu.
New features
Apart from a new, and in my opinion visually pleasing wallpaper selection, there aren't many new eye-catching features. The Yaru theme (formerly known as Communitheme) has been expanded and covers more applications. Using Gnome Tweaks, you can use experimental dark version of the theme, although as for some reason a bunch of applications are preinstalled as Snaps (including Calculator, System monitor, Logs), you will get some ugly design clashing with default Gnome theme Adwaita. I love snaps, but I don't get the reasoning on shipping preinstalled utilities this way.
You get more control over the Night Light feature, there are some tweaks in the settings and terminal app. A bit more exciting is the new application permission control, which is inspired by smartphone operating system's app permission management.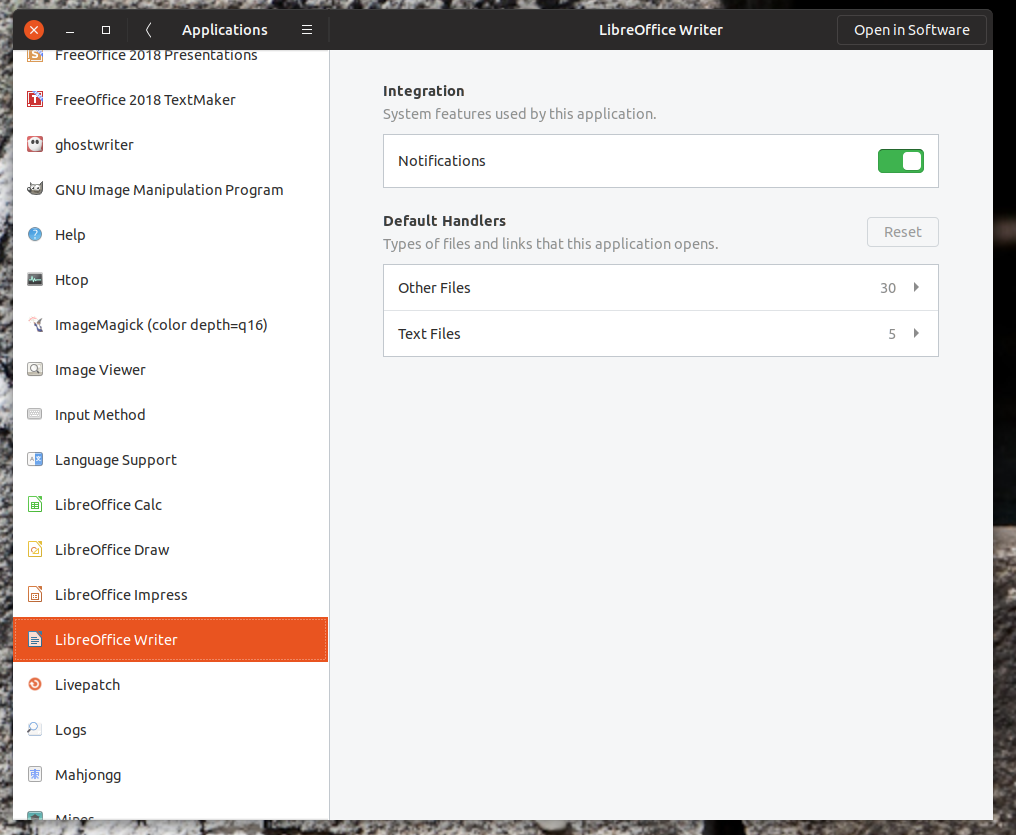 For me as a Linux evangelist, the newly expanded Canonical Livepatch is a huge load of my mind. I can set up my users with this option enabled and sleep comfortably knowing that they will at least get their security patches, if not other updates.
Most importantly, and which isn't exclusive just to Ubuntu, the Linux kernel version has been bumped up to 5.0 and alongside it the Mesa graphics library has finally reached version 19. Together with the sorely needed performance improvements to the Gnome Shell (version 3.32), this version bumps mean noticeably snappier (pun intended) user interface, less dropped frames, better performance in games and overall better desktop experience.
Issues
I've only had a few issues with this release so far. As I've been using the release for the last couple of weeks (ergo, before the official release date), there is a tiny possibility they will be fixed in after the release, but I'm not holding my breath. Ubuntu 19.04 works almost flawlessly on my desktop, however on my Lenovo X1 Carbon (gen 3) laptop, it takes noticeably longer to wake from sleep and locking/unlocking the session. Ubuntu 19.04 also for some reason didn't include an important new feature from the new Gnome 3.32, fractional scaling. It's not an issue on my 4K 40″ screen at my workstation, but it is a pain in the ass when using my 2K 14″ laptop.
When compared to my previous distro, KDE Neon 18.04, it takes a lot longer to connect to my Bluetooth earbuds and sometimes hits me with a severe stuttering, requiring me to disconnect and reconnect them repeatedly until they finally sound ok.
There are also some peculiarities with the search in Gnome Shell, offering me Audacity as a first option when I search for "Sound", wanting to switch my audio output device.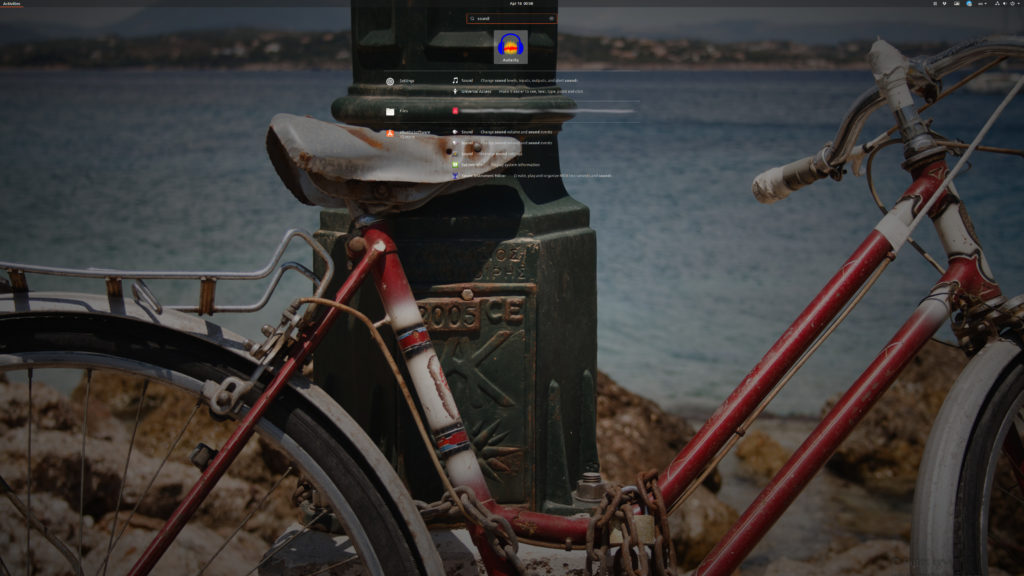 Conclusion
In spite of these few problems, I am very happy with this release. In the next few weeks, I'll be looking into some other flavors of Ubuntu 19.04 and sharing my experiences with you. I feel like I can once again safely recommend people to install Ubuntu and not having them running away from Ubuntu with a distaste caused by laggy and unstable UI. If you don't mind a short 9-month support cycle, go for Ubuntu 19.04. If you prefer long-term support, stick with 18.04. Most of the performance and stability improvements should be backported to it, so you won't lose much of the experience.
Skip back to main navigation