Ubuntu Budgie 19.04 Review
This review is one of the longest in the making ever since starting this blog. I've been using Ubuntu Budgie on my desktop workstation even before I've installed Xubuntu 19.04 on my main laptop for it's review. From day one, I kinda liked it, making in my eyes a ton more sense than Gnome Shell and thus entering the ranks of superior GTK3 desktop implementations. Pantheon. please make room for your new roommate!
Ubuntu Budgie is visually remarkably neat and polished. In fact, it is more polished than it has any reason to be, being it is a community supported flavor of my old flame – Ubuntu. If my memory of Ubuntu flavors got wiped clean and you'd ask me, which flavor is the official, Canonical-backed one, five times out of ten, I'd say Budgie. It's got charming little touches, such as the clock and weather overlays displayed over the desktop wallpaper, a selection of curated GTK themes and a rich offering of installable applets. The eye-candy however brings along slightly lower performance and higher memory consumption. I don't like grading GNU/Linux distros based upon megabytes of RAM gobbled up on boot, as a single Facebook tab in a modern browser will dwarf any reasonable DE in it's RAM hogginess, but after installing it on my Lenovo X1 Carbon Gen 3 with a dual-core i5 and 8GBs of RAM, I often notice stuttering, temporary freezes and general slowness.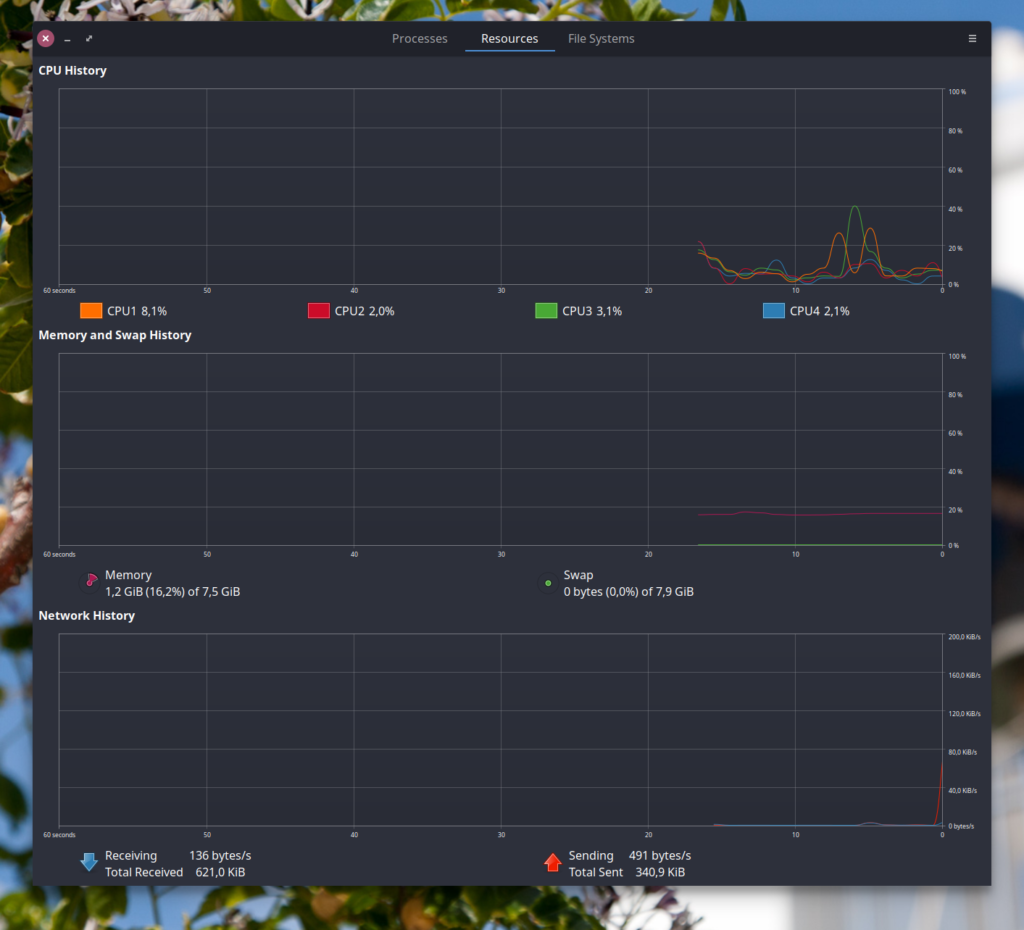 On my desktop workstation with double the ram and quadruple the CPU cores I notice no such thing, but I would be enraged if any distro wouldn't scream on this AMD beast. Enough with my performance experience, as your mileage may vary depending on many factors including your GPU, installed software, birth star or any recent witch-doctor curses.
Let's look at other aspects of using this OS. Like I said, Budgie is very visually impressive to me, although as they say, beauty lies in the eye of the beholder. The default general layout is very similar to Elementary OS or the system formerly known as OS X. You've got your dock on the bottom, panel on the top and a pretty wallpaper in between. The dock in this instance is Plank, which is one of my favorites, as it's stable (much more than Cairo Dock or Docky in my experience), pretty and doesn't get in your way. The top panel can be filled up with various applets, such as weather applet, countdown, or workspace switcher. The top right corner is occupied by the raven button, which allows you to access other applets, quick settings and notifications. This here is one of my favorite features that I loved in Budgie's parental distro – Solus, although you are still unable to act on the notifications shown there.
The default apps are mostly identical with vanilla Ubuntu, as they are mostly Gnome apps with the exception of the occasional Budgie variant. One of those apps is Budgie Welcome, which has taken it's idea from Ubuntu Mate and added it's own DE-specific spin on it. Very user-friendly for newbies, who can start playing and tweaking their new OS immediately after first boot-up. There's an option to select a browser from a ballot (ehm.. Windows… ehm… European Union…), buy some swag, learn keyboard shortcuts, install applets and themes, set up firewall, snap/flatpack support and much more.
As the app selection is roughly identical to vanilla Ubuntu, I won't spend too much time describing them all again. There are a couple welcome changes, such as the Nemo file manager, which is in my opinion far superior to Nautilus (Gnome Files), and Tilix, a great terminal emulator which can also be summoned with "Alt+Q" as a quake-style dropdown terminal. Apart from that, there is also a nice Gnome Maps application, which missed my location by about 100 Km, although it surprisingly supports routes.
As you can probably tell, I have a soft spot for Ubuntu Budgie 19.04. It's not completely without issues – there's the lower than average performance, a few region-specific blemishes such as missing Slavic characters in overlay clock, etc. That being said, it combines the best of Solus and the best of Ubuntu into one cohesive package that can confidently trade blows with other heavyweights in the Linux distro world.
Skip back to main navigation